Message from the President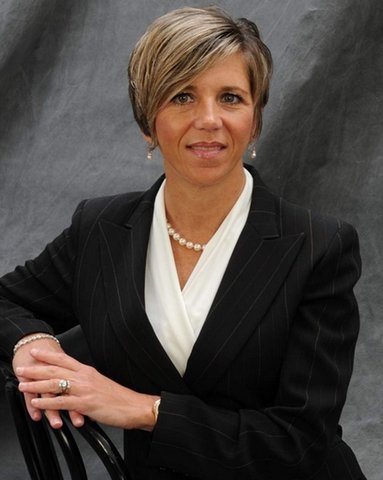 Following in the footsteps of our immediate past president, Danielle Mikalajunas Fogel, I have big shoes to fill. Danielle led our chapter with such energy and enthusiasm, and the year was filled with too many successful events to mention. I am thrilled, however, to accept the challenge!
Today with so many demands on our time and money some may question why they should become a member of the CNYWBA. There are many reasons why I have been active in this organization over the years. Here, are just a few. Importantly, the CNYWBA is a chapter of the Women's Bar Association of the State of New York (WBASNY). As a member of our chapter, you are also a member of WBASNY.
WBASNY's mission is to:
Promote the advancement of the status of women in society and of women in the legal profession; to promote the fair and equal administration of justice; and to act as a unified voice for its members with respect to issues of statewide, national and international significance to women generally and to women attorneys in particular.
According to the February 2014 Report of the National Association of Women Lawyers on its 8th annual survey of the Retention and Promotion of Women in Law Firms:
Since the mid-1980s more than 40% of law school graduates have been women. Yet, still today, in the typical law firm women make up less than 20% of equity partners, and minority women only 2%.
Tellingly, in NAWL's most recent survey, despite assurances of anonymity and confidentiality, a large majority of firms refused to report their compensation data for women and men. Past surveys, however, have shown the gap to be substantial.
In my view, these statistics show the continued relevance and necessity of women's bar associations, like ours.
What are some of the benefits of joining the CNYWBA?
2 for 1 – Your membership fee includes membership in both the statewide association, WBASNY, and our chapter, CNYWBA – for one price you enjoy the membership benefits of both!
Leadership Opportunity – You can truly shine by taking advantage of opportunities to assume leadership roles on both the local (CNY) and the state (WBASNY) levels.
Professional Growth and Business Development – You can take advantage of networking, mentoring, and CLE (free) opportunities offered monthly.
Pay It Forward – You will experience personal satisfaction by volunteering, participating in our pro bono programs, and mentoring others!
I hope you will take advantage of all that CNYWBA has to offer. I look forward to seeing you soon!
Very truly yours,
Lisa DiPoala Haber
President, CNYWBA