Message from the President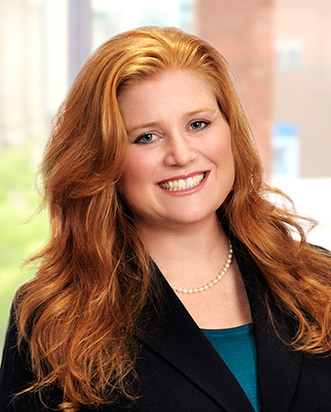 I am honored and excited to serve in the role as President of the Central New York Women's Bar Association. Since our inception in 1977, our chapter has been led by a list of truly extraordinary women who have worked tirelessly to advance our mission and our cause. I am delighted to join their ranks and hope to make them proud.
Last year was admittedly a difficult one for our profession, our chapter, and so many of us personally. The global pandemic created by COVID-19 made it virtually impossible to do anything that was not, well…virtual. We became accustomed to virtual meetings, virtual happy hours, virtual fundraisers, virtual court appearances, virtual celebrations, and so on. And while we are certainly grateful that our current technology allowed us to stay connected during a time of quarantine and limited in-person contact, it still of course had its impact on both our profession and on what our organization was able to accomplish. Thankfully, we held on through a rollercoaster of a year and still managed to host and facilitate the excellent programs and continuing education that are our hallmark. We are especially proud of the CLE we co-hosted regarding "Valuing Women's Work" and our "Meet the Judges" series; we thank all who organized those events as well as all those who participated or attended. We continued our important work of screening judicial candidates and providing our ratings to the community. We remained active and involved with the New York State legislative process through our work with the WBASNY legislative committee. We continued to honor one of our founding members, Beatrice Krupkin, by granting the Krupkin Scholarship Award to Syracuse University College School of Law student Maggie Santandreu. We missed seeing our membership and colleagues at our events, but we remain proud of what we were still able to do given the uncertain and challenging terrain.
The good news is we are determined to make this year our best yet! We will be resuming our signature event, the Judicial Reception, which will be held at an open-air venue on August 19, 2021. We are also excited to celebrate the 40th Anniversary of the Women's Bar Association of the State of New York (formed in 1980, several years after our own chapter) next spring with our event "42 is the new 40!" We plan on having a mix of in-person and virtual events for our members throughout the year, including new CLEs, social events, and opportunities to advance and promote our mission. For the past 44 years, we have made it our purpose to promote justice for all, regardless of sex; to advance the social, economic, and legal status of women through the law; to expand opportunities for women; and to raise the level of competence and integrity in the legal profession. We are so excited to continue our mission into our 45th year.
We sincerely hope you will join us in this endeavor. Please consider becoming a member or re-joining our organization for our 2021-2022 year, which is now open. Our online application can be found here: Registration
Our chapter has been a stalwart organization in our legal community for the past four decades. We are proud and grateful to our most recent Board of Directors for seeing us through the crisis of the past year, and we are ready to hit the ground running. I look forward to working with you all this year and thank you for this opportunity. I also thank my family for their encouragement and my colleagues at Mackenzie Hughes LLP for their support.
Jillian L. McGuire
President, CNYWBA